Home | Alexander Order | Coats-of-Arms | Articles | Latest News | Art Gallery | Spiritual Corner

PROMETHEUS

Internet Bulletin for Arts, Politics and Science

Number 86....................................SPRING 2003
B. JOHN ZAVREL, Publisher
Copyright ©2003 West-Art
PREVIOUS ISSUE .................. NEXT ISSUE
---
Salvador Dali's Most Secret Bedroom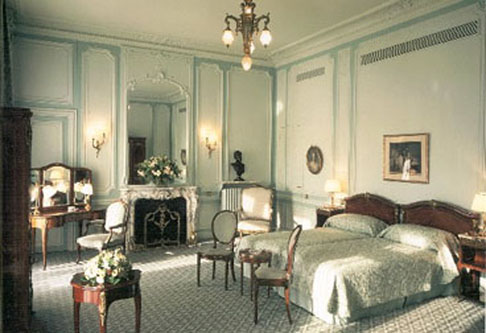 This is Salvador Dali's most secret bedroom in this good old days in his Paris residence Hotel Meurice. Only very few people were allowed to enter this suite. Among them were his friends Ernst Fuchs, Arno Breker and Amanda Lear. Gala Dali would get jealous when Dali invited such friends, and would rush away to the hotel's bar.
---
PROMETHEUS FOR PEACE
---
Fine Arts around the world ...
"The Greatbatch Collection" is established at MEA
Irish art is shining: 'Art Seisiun 2003' exhibit in Boston,by Chris Bergeron
Siegfried Lunau and his small paintings
Staff of Asclepius as work of art
Buffalo Art Reports - Spring 2003
A Handbook of the Yemen Flora, by B. John Zavrel
Arno Breker Bas Relief: "The Avenger"
A Call for Art: Invitation to artists from Buffalo to Toronto
"Bibel und Wein" bei den Landauer Weintagen 2003
Siegfried Lunau und seine Kleinen Formate
Politics for Freedom, Justice and Peace ...
A Prayer for America, by Hon. Dennis J. Kucinich (D-OH), U.S. Representative
GLOBAL PROTESTS BY 30 MILLION AGAINST THE BUSH WAR
CALL FOR PEACE: Swami Veda, H.H. the Dalai Lama, H.H. the Pope John Paul II, Deepak Chopra, Mohandas Gandhi, Swami Vivekananda.
American Stars Speak Out Against the Bush War On Iraq at Berlin Film Festival
Let Us Build Cathedrals of Peace, by Ronald Reagan
George Bush in Buffalo: A Great Future Is Ahead, By Consul B. John Zavrel
Science, Research and Technology ...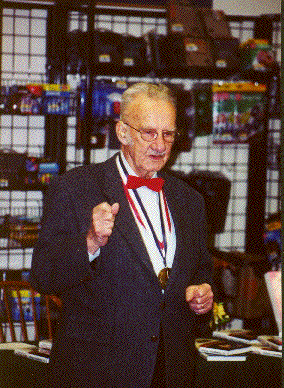 Dr. Wilson Greatbatch giving a presentation about the energy source of the future, Helium-3.
War is not the answer. Nuclear fusion power with Helium-3 is the answer. By Dr. Wilson Greatbatch, the inventor of the pacemaker.
Boulevard from around the world ...
Kurt Arentz became sculptor of the year 2003
Prince Felipe on a visit in Germany, by B. John Zavrel
Gina Lollobrigida as Sculptress in Moscow in 2004
Prinz Felipe auf Besuch in Deutschland, by B. John Zavrel
Justus Frantz ist der Herr der Philharmonie der Nationen, von Joe F. Bodenstein
Gina Lollobrigida 2004 als Bildhauerin in Moskau
Poetry, Literature and Music ...
Isadora Duncan and 'The Dance', by B. John Zavrel
Leading Czech Opera Star in Toronto: Janacek's 'Jenufa', by Consul B. John Zavrel
Facts and Photos from Art History ...
Art exhibition in the Düsseldorf City Museum
What is the Greatest Miracle of Creation, by Arno Breker
Archive photo of Moissey Kogan from the Domgalerie in Köln
Eine Arno Breker Kunst-Ausstellung in Stadtmuseum Düsseldorf
Archivbild Moissey Kogan aus der Domgalerie Köln
Volkshochschulen und Arno Breker
Eye Witness Reports and Photos from Around the World...
Marie-Luise Claudius was more beautiful than Marlene Dietrich
Sacha Guitry, Maillol und Arno Breker, von Sacha Guitry (Paris)
Marie-Luise Claudius war schöner als Marlene Dietrich
Myths and Legends in Painting, Sculpture, Poetry and Music...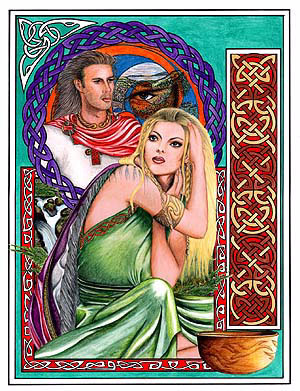 'Etain' by Sara McMurphy-Day. From a legend from Celtic mythology.
The Endicott Studio. An interdisciplinary arts organization for Mythic Art.
Interstitial Arts - Artists without Borders
SCUTTLEBUTT. Information and Resources for the Mythic Arts Community
GALLERY OF MYTHIC ARTS. Exhibitions from the Journal of Mythic Arts.
READING ROOM. Stories and articles from the Journal of Mythic Arts.
COFFEE HOUSE. Collected poems from the Journal of Mythis Arts.
Artists associated with the Endicott Studio: Ari Berk - Emma Bull - Thomas Canty - Charles de Lint - Carolyn Dunn - Heinz Insu Fenkl - Gregory Frost - Brian & Wendy Froud - Toby Froud - Neil Gaiman - Robert Gould - Gavin J. Grant - Thomas Harlan - Mary Ann Harris - Nalo Hopkinson - Beckie Kravetz - Ellen Kushner - Marja Lee Kruyt - Alan Lee - Virginia Lee - Bill Lewis - Kelly Link - Iain McCraig - Helen Pilinovsky - Karen Shaffer - Will SHetterly - Delia Sherman - Munro Sickafoose - Midori Snyder - Ellen Steiber - William Todd-Jones - Charles Vess - Mark Wagner - Alan Weisman - Terri Windling - Jane Yolen, and others.
'EXPLORING STORY AND RITUAL IN CONTEMPORARY LIFE AND ART. A conference celebrating the Joseph Campbell Centennial. June 3 - 6, 2004
International scene ...
Bodenstein Castle--A Place of Art in Europe
Interviews with interesting people ...
The Erosion of the American Dream, by Gore Vidal
Vice-President of the German Parliament Vollmer calls a war against Iraq a crime against our cultural heritage
Politics: The Price of Freedom, by Consul B. John Zavrel
Vollmer nennt einen Irak-Krieg ein Verbrechen an Kulturgütern
History, Holocaust and Human Rights...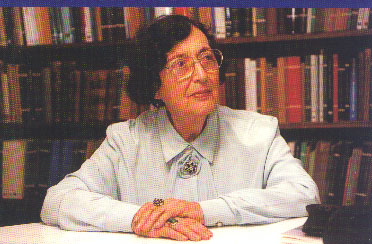 The writer and graphologist Ruth Zucker of Jerusalem.
My Life as a Spy for Israel, a book review by Consul B. John Zavrel
U.S. heading toward Big Brother society, report from American Civil Liberties Union
Articles by personalities of our times ...
LETTER FROM BAGHDAD, by Margarita Papandreou, former First Lady of Greece
Editorials from around the world ...
Strange Dream, by John Chuckman (Canada)
Philosophy and science of yoga and meditation ...
Torchbearer for Swami Rama, by Nishtha Shukla
I Planted Thorn Bushes--Will I Reap Lillies?, by B.John Zavrel
What is Sri Vidya?, by Swami Veda Bharati
Talks on the Bhagavad Gita, by Pandit Hari Shankar Dabral
Keep informed - join our newsletter:
Copyright 2002 West-Art
PROMETHEUS, Internet Bulletin for Art, Politics and Science, Nr. 86, Spring 2003