Updated December 12, 2005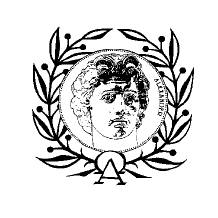 PROMETHEUS
Internet Bulletin for Arts, News, Politics and Science
---
Number 102 ............................................................................................................... DECEMBER 2005
---
B. JOHN ZAVREL, Publisher .................................................Copyright ©2005 West-Art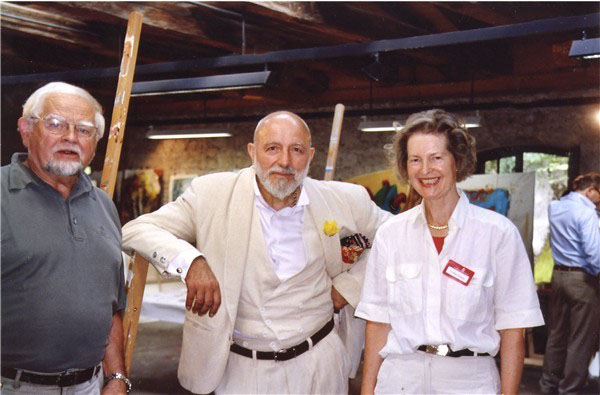 The painting academy of professor Markus Lüpertz is also a meeting place for artists for inspiration and exchange of ideas. The photo shows the esteemed art professor Lüpertz (center), the sculptor Kurt Arentz (left) and the painter Birgit Sewekow in the large atelier of the summer academy in Bavaria.
© Foto Marco-VG, Bonn
New at Museum of European Art ...
*** Exhibition ART METROPOLIS 2006
*** The Sculpture Garden of Alexander the Great - an UPDATE
Exhibition SCULPTOR KURT ARENTZ in December
Art History in Facts & Photos ...
*** Dali Breker Fuchs on a sun terrace in Spain
Dali Breker Fuchs auf der Sonnenterasse in Spanien
New Art Books and Hard-to-find Art Catalogs ...
ART CATALOGS for Art Collectors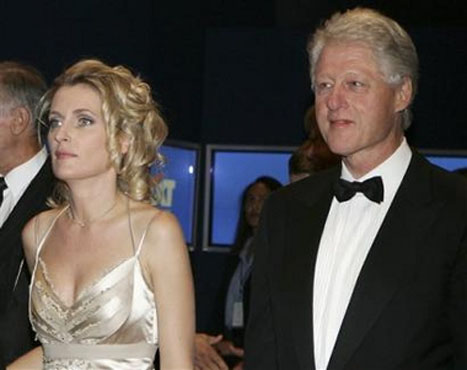 Bill Clinton honored in Germany: The former US President was awarded his year's 'BAMBI' prize for his charitable work related to his engagement to help thevictims of the 2004 tsunami distaster. He is shown with the German actress Maria Furtwaengler, wife of the publisher Hubert Burda, whose organization awarded the prize.
Art Collectors and Art Market ...
Original-Radierung Schloss Nörvenich für Heimatmuseum
...... more ARTWORKS from Around the World-- Dali, Breker, Fuchs, Arentz, Stendar, etc.
Arts News and Exhibition Openings ...
*** Artist of the Month: Stella Shalumova
Boulevard News ...
Bambi Award für Bill Clinton und ein Scheck für seine Stiftung, von B. John Zavrel
*** The Order of Alexander the Great
Arentz, Lüpertz und Sewekow in der Kunst-Akademie, von B. John Zavrel
*** ORDEN ALEXANDER DER GROSSE
ARTIST OF THE MONTH:
STELLA SHALUMOVA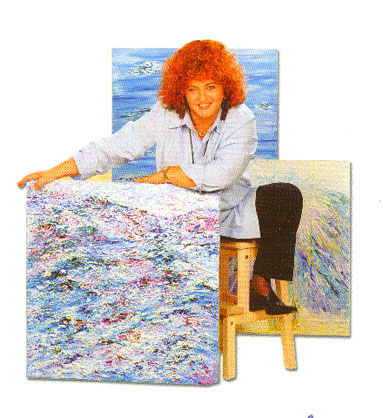 The painter STELLA SHALUMOVA is shown with one of her recent works, that was exhibited at the Museum of Marina Tsvetaeva in Moscow, her birthplace. Now she lives and works in New York. The Museum of European Art and the European Art Foundation (EKS) in Berlin have selected Stella Shalumova as the 'Artist of the Month.'
Literature, Poetry, Music and Reviews ...
*** Historiker Stephan Mock will Museum in Jerusalem einrichten, von B. John Zavrel
History, Holocaust & Human Rights...
Ruth Zucker: MOTHER OF ISRAEL REMEMBERS, by Consul B. John Zavrel
Yoga & Meditation ...
SPIRITUAL CORNER - various articles on yoga and meditation
ART SHOP for art lovers & collectors ...
ART CATALOGS for Art Collectors
Links to Interesting and Alternative News Websites ...
THE INSIDER ...... essential insights into behind-the-scenes events
DER SPIEGEL ...... website of the top magazine in Germany
Previous issues:
PROMETHEUS 101 (November, 2005)
PROMETHEUS 100 (October, 2005)
PROMETHEUS 99 (September, 2005)
Keep informed - join our newsletter:
---
PROMETHEUS, The Bulletin of Art for: Museum of European Art (USA), Museum Europäische Kunst (Germany), Forum Europa (Germany, Belgium), Order of Alexander the Great (France), Artists for Ecology (United States, Germany), and European Art Foundation (Berlin).
Published for these organizations by: West-Art Publishers, 10545 Main Street, Clarence, New York 14031 (USA). Tel.: 716-759-6078 Fax 716-759-1983. e-mail: zavrel@meaus.com
Editor-in-Chief: Joe F. Bodenstein
Publisher: B. John Zavrel
Copyright 2005 Museum of European Art
PROMETHEUS, Internet Bulletin for Art, News, Politics and Science.
Nr. 102, DECEMBER 2005