---
WOMEN, MUSIC AND DANCE
January 22 - March 31, 2004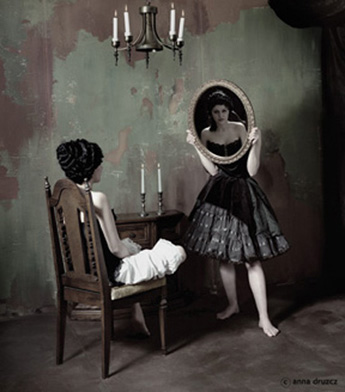 REFLECTION, by Anna Druzcz.
From our 'Eleanor & Wilson Greatbatch Collection'.
Participating artists:
Tana Christiansen, Linda Piper, Joseph Czarnota, Mary McAndrew, Nancy Gallagher, Greg Kuppinger, Kingsley Owen (Canada), Tatiana Evanitsky, Binyamin Shalumov, Anna Druzcz and Helga Tiemann (Germany), Alexander David (Russia) and Yuri Firsov (Canada).
OPENING RECEPTION
Thursday,
JANUARY 22, 2004
6 to 8 p.m.
Special guest of honor:
Painter Binyamin Shalumov
Keep informed - join our newsletter:
Copyright 2003 West-Art
PROMETHEUS, Internet Bulletin for Art, Politics and Science.
Nr. 90, Winter 2004