Zavrel Museum of European Art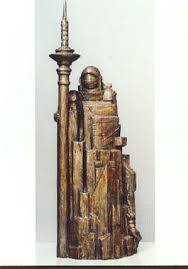 EXHIBITIONS ...
Museum of European Art
Current Exhibition
ART OF OUR TIME (1920 to 2020)
(July 1 to August, 2021)
Small bronze sculptures by Kurt Arentz, Arno Breker, Salvador Dalí and Ernst Fuchs.
Paintings and lithographs by Dalí, Birgit Sewekow, Jean Carzou, Margaret Stuci, Helga Tiemann, Jan Künster and others.
&
The ALEXANDER SCULPTURE GARDEN
is now also open to the public with unique portrait-busts of Ronald Reagan, Herbert von Karajan, Wilson Greatbatch, Swami Rama of the Himalayas, Salvador and Gala Dalí, and others. Also several sculptures by Renate Stendar-Feuerbaum.
Museum of European Art, 10545 Main Street, Clarence, NY 14031
OPEN MONDAYS. THURSDAYS. SATURDAYS & SUNDAYS, 12 - 3 pm.
FOR RESERVATIONS, please contact John Zavrel at:
john.zavrel@gmail.com or call (716) 290 -3796
Free admission.
---
The exhibition of Salvador Dalí's 33 color woodcuts illustrating the 33 stanzas of Dante's PURGATORIO
can be currently seen at the Museum of European Art in Clarence, New York.
The following are brief summaries of the 33 stanzas:
PURGATORIO: ILLUSTRATIONS BY SALVADOR DALI & A BRIEF SUMMARY ...
Dante Climbs from Sin to Repentance, by B. John Zavrel (Part 1 of 6)
Dante's passage through the Needle's Eye, by B. John Zavrel (Part 2 of 6)
Dante and the Whip of Wrath, by B. John Zavrel (Part 3 of 6)
Dante and the Rein of Avarice, by B. John Zavrel (Part 4 of 6)
Dante and the Lustful (Part 5 of 6)
Dante and Beatrice in the Earthly Paradise (Part 6 of 6)
---
---
GENERAL INFORMATION about the Museum of European Art
---
---