---
Mythic Journeys 2004
June 5 and 6, 2004
With a special, limited admission pre-conference
June 3 and 4, 2004
The Hyatt Regency Hotel in Atlanta, Georgia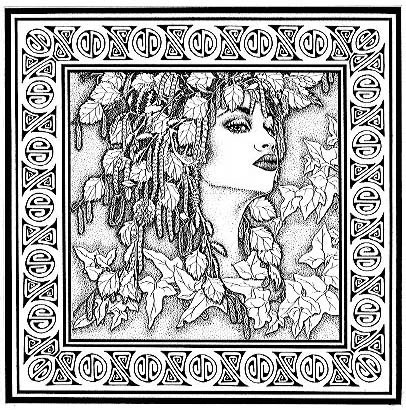 "CAITIN', by Sara McMurray-Day (Ireland). From the 'Eleanor & Wilson Greatbatch Collection' of the Museum of European Art, New York.
Our rich cultural heritage of myth, story, and ritual scatters breadcrumbs that guide us through the dark forests of life. Their archetypal patterns hide clues for finding meaning in an increasingly dangerous world and provide metaphors for inspiring art, poetry, conflict resolution, mental well-being, and personal growth.
Like the famous salons in Paris, Mythic Journeys is a catalyst for a broad, cultural movement inspired by the legacy of Joseph Campbell. Joseph Campbell's work in mythology bridged worlds that don't usually have a whole lot to do with each other-the realms of scholarship, the arts, and even religion. Please join us as we continue his work by building bridges and making new and unexpected connections between disciplines.
We'll will bring together more than 100 of the best minds working to keep myth alive, including psychologists James Hillman, Marion Woodman, and Jean Shinoda Bolen, philosopher Sam Keen, poets Robert Bly, Naomi Shihab Nye, and Coleman Barks, novelists Joyce Carol Oates, Charles de Lint, Jane Yolen and Terri Windling, artists Charles Vess and Alan Lee, scholars Alan Dundes and Elaine Pagels, and writers Marina Warner, Phil Cousineau, and John and Caitlín Matthews.
Gather with a community of kindred spirit seekers for a festival of conversations, storytelling, music, theatre, lectures, readings, workshops, dance, and more in celebration of the Centennial of Joseph Campbell's birth.
For more information and registration, visit
Copyright 2003 West-Art, Prometheus 90/2003
Keep informed - join our newsletter:
Copyright 2003 West-Art
PROMETHEUS, Internet Bulletin for Art, Politics and Science.
Nr. 90 Winter 2003