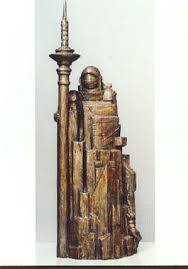 Winter 2021 Art Sale
Small bronze sculptures by: Kurt Arentz, Salvador Dalí, Arno Breker, Ernst Fuchs, and Renate Stendar.
Paintings, lithographs, etchings, woodcuts, art prints and rare exhibition posters by:
Marc Chagall, Salvador Dalí, Arno Breker, Jean Carzou, Helga Tiemann, Jan Künster, Jean Cocteau, Benjamin Shalumov,
James Culligan, Eleanor Pauling, Pablo Picasso, Andy Warhol, Viviann Rose, Bachmann, Hundertwasser, Stella Shalumova, Mary McAndrew, Uri Ely, Bradley Widman, Pierre Yves Tremois and others.
Hours open:
Zavrel West-Art Gallery, 10545 Main Street, Clarence, NY 14031
OPEN MONDAYS, THURSDAYS, SATURDAYS & SUNDAYS, 12 - 3 pm.
Other times can be arranged by appointment.
Please contact John Zavrel at john.zavrel@gmail.com or cell (716) 290-3796