---
2006 Art Manege exposition in Moscow
December 15-19, 2006
www.art-manege.ru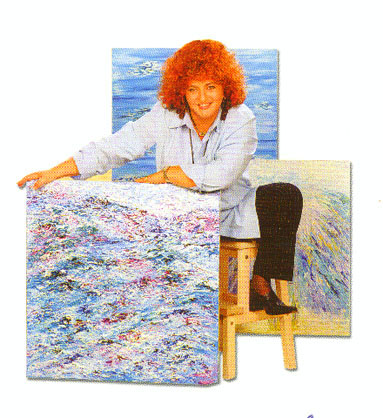 The painter Stella Shalumova (New York) with some of her recent works exhibited in several exhibitions in Moscow, Russia.
The Museum of European Art represents the works of two artists at the prestigeous 2006 ART MANEGE art exposition in Moscow, Russia: the painter Stella Shalumova (USA) and the sculptor Yuri Firsov (Canada). The annual international art exposition takes place between December 15-19, 2006 in Moscow.
The theme of the Museum's participation is "BEYOND INFINITY".
The meditative paintings of Stella Shalumova and sculptures by Yuri Firsov illuminate new dimensions, which are to be found beyond the limits of the linear perspective. These works of art not only reflect light--they also radiate it and create a totally new, super-rational landscape of impressions.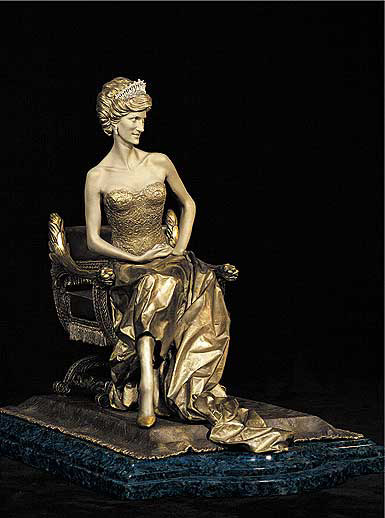 The remarkable likeness of Princess Diana in bronze, by the sculptor Yuri Firsov (Canada). This is one of his works to be exhibited at the 2006 Art Manege in Moscow, sponsored by the Museum of European Art (New York).
For more information about the 2006 ART MANEGE exposition, visit their web site at www.art-manege.ru
© PROMETHEUS 114/2006
PROMETHEUS, Internet Bulletin - News, Politics, Art and Science. Nr. 114, December 2006