---
The Sculpture Garden ALEXANDER THE GREAT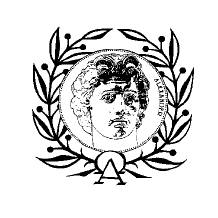 at the MUSEUM OF EUROPEAN ART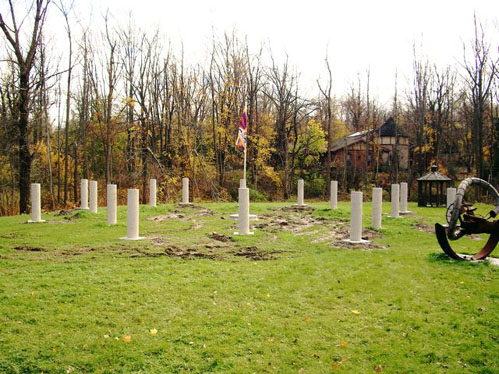 The photo shows the Alexander Garden in November 2006, after the completion of Phase II of the 4-year project, scheduled to open to the public in summer 2008.
Dear Members and Friends of Art,
We would like to inform you about the progress of the construction of an Alexander Garden, on a piece of land between our Museum and the Clarence Historical Museum. It is scheduled to open in 2008, when the Town of Clarence will celebrate its 200th Anniversary.
The center of the Sculpture Garden is formed by a ring of pedestals set up in a classical arrangement, reminding of antiquity.
On the pedestals will be installed portraits in bronze and marble of 24 important personalities of our time, who were or are Members of the Alexander Order and the Museum of European Art.
The sculptor Kurt Arentz has already donated several busts. Portraits of Salvador Dalí and Gala Dalí have been promised by another artist.
In the center of this unique collection of portraits will be placed a bust of Alexander the Great.
---
Request for Support and Donations
For the financing of the Alexander Garden project, donations are sought not only from the United States, but also from Europe and other countries around the world. In addition, we welcome your suggestions and ideas regarding the establishment and use of this garden, which will be accessible to the public.
The Museum is a not-for-profit educational organization, and donations are fully tax deductible.
Please send a check in the amount of your choice to:
Museum of European Art
10545 Main Street
Clarence, New York 14031, USA
There is still time to get the tax deduction for 2006, and all donors will get a receipt for their tax-deductible donations.
With thanks for your generosity,
Consul B. John Zavrel Director
© PROMETHEUS 113/2006
PROMETHEUS, Internet Bulletin - News, Politics, Art and Science. Nr. 113, November 2006