Home
|
Prometheus Nr. 180
|
Alexander Order
---
Picasso and Man: The 1964 Exhibition
Exhibition continues to September 30, 2012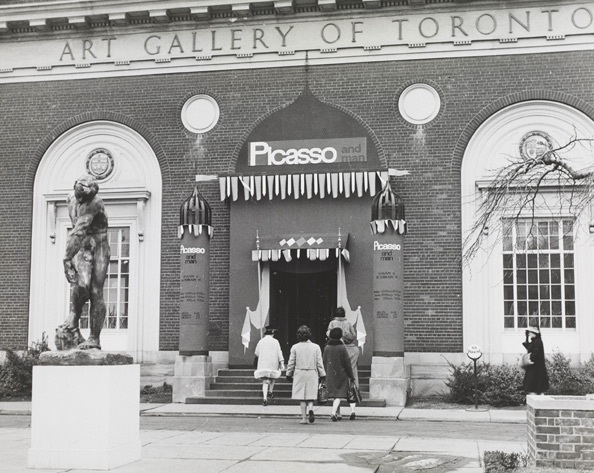 Take a nostalgic look back to 1964--when the Art Gallery of Toronto (as the AGO was then called) thrilled Toronto audiences with the first-ever Canadian retrospective of Pablo Picasso's artworks. The month-long visual extravaganza showcased 270 artworks on loan from all over the world. By 1960s standards, the numbers are astounding: 107,214 visitors and 23,736 copies of the catalogue sold.
Picasso and Man: The 1964 Exhibition
is the first in the AGO's new program of Look Again exhibitions devoted exclusively to celebrating the Gallery's history.
Copyright 2012 Prometheus
PROMETHEUS, Internet Bulletin for Art, News, Politics and Science, Nr. 180, August 2012