Home
|
Prometheus Nr. 177
|
Alexander Order
---
Warhol and Cars--American Icons
A unique exhibition in Pittsburgh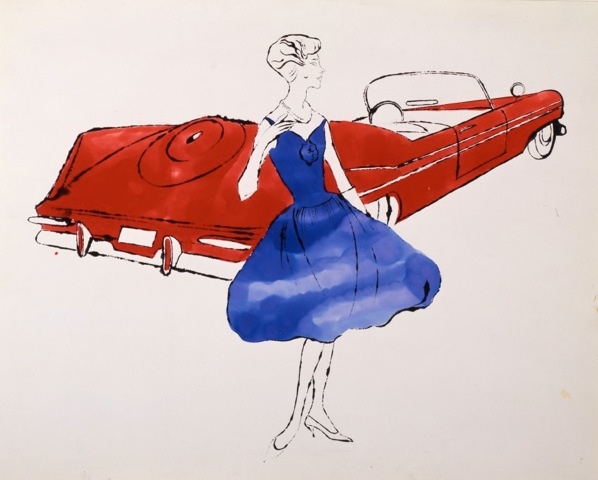 ANDY WARHOL exhibition opened in Pittsburgh in April, 2012.
The 'Andy Warhol Museum' in Pittsburgh, Pennsylvania has a special exhibition of the famous Pop-Art artist on the theme of cars.
Andy Warhol was fascinated by cars, and over four decades--from 1946 to 1986--made paintings depicting first Cadillacs and Plymouths, later moving up to the German cars BMW and Mercedes. Altought Andy Warhol never owned a car and never obtained a driver's license, he loved and admired fast and sporty cars, and saw them as an essential part of the American lifestyle.
The exhibition contains 40 artworks by Warhol, and continues till May 13, 2012 in Pittsburgh.
For more information, see the website of the Andy Warhol Museum at http://www.warhol.org
Copyright 2012 PROMETHEUS
PROMETHEUS, Internet Bulletin for Art, News, Politics and Science, Nr. 177, April 2012