Home
|
Prometheus Nr. 176
|
Alexander Order
---
Alexander Order's Bust of Alexander
Original from the collection of the Greek King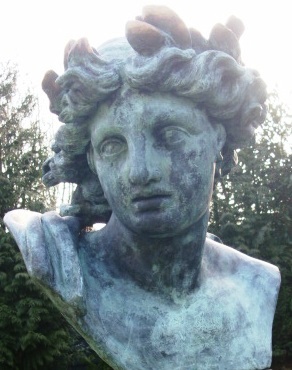 Bust "Alexander the Great". A portrait from antiquity from the limited museum edition of the international Alexander Order.
© Foto Marco-Bilderdienst
Athen/Berlin/Washington (bpb) A bust from antiquity "Alexander the Great" belongs to the art collection of the international Alexander Order (OAG). It is a bronze cast, the original of which once belonged to the collections of works of antiquity of the Greek King Paul I of Greece (1901-1964). Der The Kings of the Hellenes was patron of the 'Alexander Order' from 1947 to 1964. His son andinheritor, the ex-King Konstantin II has been living for decades with his family in exile in Great Britain.
The OAG, which supports in Clarence, New York (USA) and Alexander Garden, has one edition of this portrait, which shows "Alexander in his beauty". The bust is available in a stricktly limited edition in bronze, as well as in a variation made from barble mixture. The proceeds from the sales of the bust will be used for the upkeep of the Alexander Garden, as well as for memorial events regarding this historic personality.
This representative bust is larger-then-life. It shows the Macedonian King with his magnificent wavy hair. The head is crowned with a bay leaves wreath, whose leaves have a nice, golden parina. The bust itself has a antique green patina.
Every Alexander bust is shipped with a museum certificate.
Those interested in this unusually noble work of art of historic and timeless meaning can receive detailed information from Marco-VG@t-online.de , as well as in the USA from zavrel@meaus.com
Copyright 2012 PROMETHEUS
PROMETHEUS, Internet Bulletin for Art, News, Politics and Science, Nr. 176, March 2012