---
Wells Hydrocombine
Remembering the architect James Leefe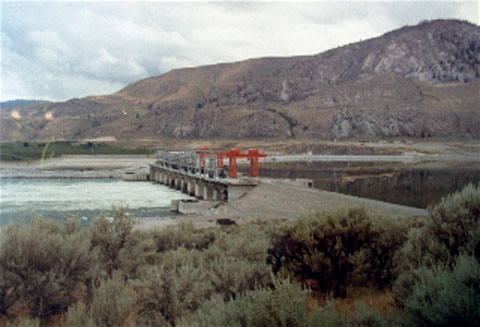 Taking into account the demands and desires of a powerplant, this construction was and is a novel way of allowing all of the power station duties to be fulfilled with ease, along with minimally impacting the river on which it was built. This project is an accomplishment of functionality; visually and architecturally, it makes use of a bridge of offices and hallways, and incorporates an ease of use for the people who have to maintain the electrical hardware running throughout the entire building. There is a grid that allows easy access to the overhead wires and such, which need "almost constant maintentance".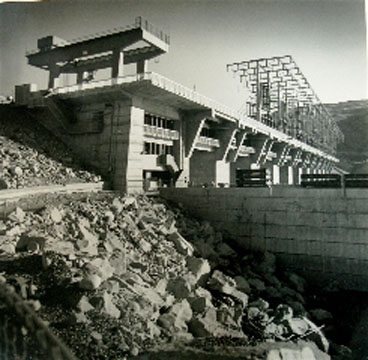 It is called a "hydrocombine" because it provides so many services, instead of only providing electricity; it is a dam, a powerhouse, a switchyard, as well a spillway, and a fish passage. The design was a human and marine haven. It allowed comfortable and functional workspaces, also viewing areas throughout. The most impacting feature is its minimal impact on the environment by these fish passageways, which provide ladders for fish going upstream and passages for fish going downstream. There is also a fish hatchery, today, and it is used by conservation research, to track fish populations and aid spawning.
The main floor is almost 1,000 feet long and is home to the entire body of primary work that is carried out by the office workers and control room. It rests upon ten towers, which provide strength to the dam. This is another example of his work within a realm that has more functional requirements than artistic leeway. He made a thoroughly useable design that was and is relevant, including the human interest and comfort, complete with viewing decks and fish viewing areas!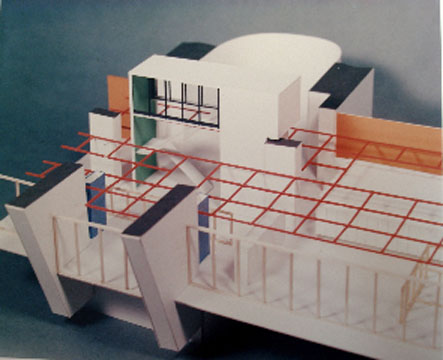 The project, presumably, was a corroboration of many workers of many different skills and the orientation outside of the realm of architecture including conservationists and marine biologists. The hydrocombine is today a design of its own, still. It is located on the Columbia River, a very important river to Washington and the people and marine life of the state.
For this work, James Leefe was awarded the American Public Power Association Award.
Text and photos Copyright 2005 Museum of European Art
No part of the text or any of the photographs may be reproduced without a written permission from the copyright holder, the Museum of European Art, 10545 Main Street, Clarence, New York 14031 (USA). Contact John Zavrel, Director, at zavrel@meaus.com
© PROMETHEUS 114/2006
PROMETHEUS, Internet Bulletin - News, Politics, Art and Science. Nr. 114, December 2006