---
Paintings inspired by Dalí's Book of the Apocalypse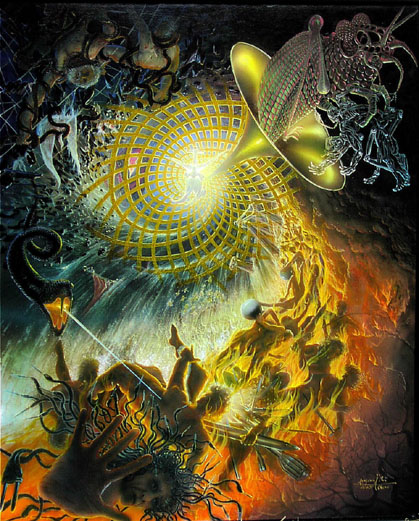 Vision of St. John, a painting by Angerer the Elder.
Regensburg/New York (mea) When Roger Erasmy, the Dalí expert and co-founder of the European artist-group "Dalí's Heirs' Roger rediscovered the prototype of the Book of Apocalypse--published by Joseph Foret and Salvador Dalí in France--the idea was born to once again visually interpret these writings.
And so, seven international artists--Michael Maschka, Reinhard Schmid, Michael Lassel, Viktor Safonkin, Pierre Peyrolle and Yves Thomas--under the guidance of the curator and painter Angerer the Elder, to realize this unique exhibition in the ancient city of Regensburg in Bavaria, Germany.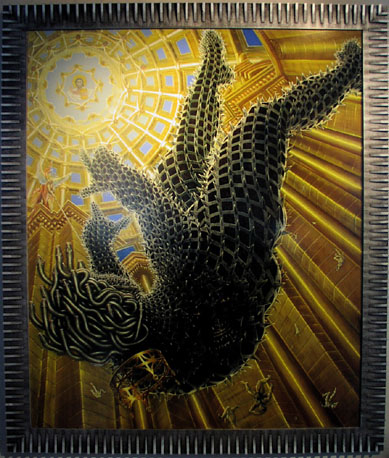 Fall into Hell, a painting by Angerer the Elder.
The exhibition takes place at the ART AFFAIR GALLERY, Neue-Waag-Gasse 2, Regensburg. The exhibition runs from November 24, 2006 to January 14, 2007.
For more information, contact info@art-affair.net or info@angerer-der-aeltere@gmx.de
© PROMETHEUS 114/2006
PROMETHEUS, Internet Bulletin - News, Politics, Art and Science. Nr. 114, December 2006