Home
|
Prometheus Nr. 203
|
Alexander Order
---
Salut für Kurt Arentz zum Ableben am 23. Juni 2014 in München.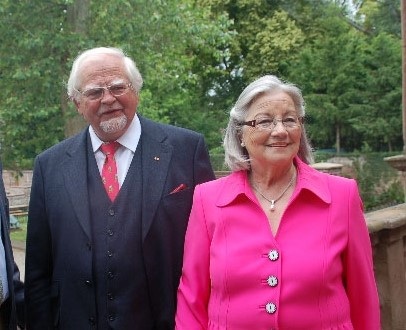 Der Bildhauer Kurt Arentz mit seiner Ehefrau Therese auf der Terrasse vor Schloss Nörvenich (Germany). Das dortige "Museum Europische Kunst" widmet dem international präsenten Künstler eine Dauerausstellung.
Foto: Archive/Marco.-VG, Bonn
Beileidsbekundungen aus aller Welt haben die Europäische Kultur Stiftung (Deutschland) zum Ableben des Bildhauers Kurt Arentz am 23. Juni 2014 in München erreich. Er war Sprecher der mit der Stiftung verbundenen Kulturschaffenden und in der Förderung der transatlantischen Beziehungen stark engagiert.
In einem Salut für Kurt Arentz hat der frühere Vize-Kulturstaatsminister Prof. Dr. Hermann Schäfer in der Regierung von Bundeskanzlerin Dr. Angela Merkel (Berlin) den Künstler und sein Werk gewürdigt. Die Kondolenz hat folgenden Wortlaut: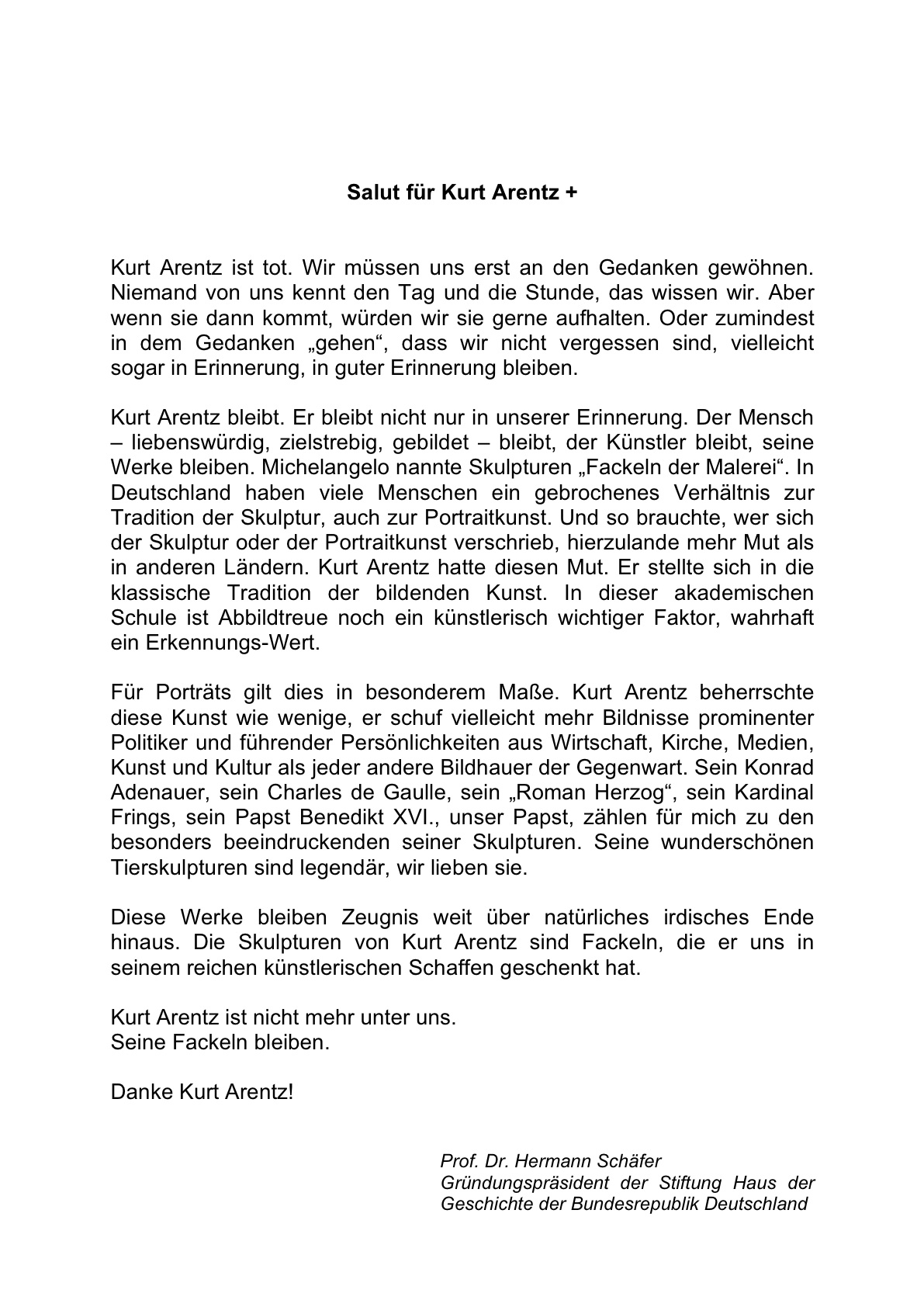 Disclaimer: The contents of this article are of sole responsibility of the author(s). The journal PROMETHEUS will not be responsible for any inaccurate or incorrect statement in this article.
www.meaus.com contains copyrighted material the use of which has not always been specifically authorized by the copyright owner. We are making such material available to our readers under the provisions of "fair use" in an effort to advance a better understanding of political, economic and social issues. The material on this site is distributed without profit to those who have expressed a prior interest in receiving it for research and educational purposes. If you wish to use copyrighted material for purposes other than "fair use" you must request permission from the copyright owner.
For media enquiries: info@meaus.com
Copyright 2014 Prometheus
PROMETHEUS, Internet Bulletin for Art, News, Politics and Science, Nr. 203, Juuly 2014