Home
|
Prometheus Nr. 198
|
Alexander Order
---
Special Maha Mrityunjaya Mantra Japa
on behalf of
Swami Veda Bharati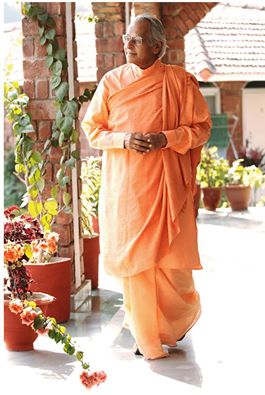 Dear Meditation Center Initiates, Members, and Students,
Namaste!
On behalf of the AHYMSIN worldwide community, we invite you to participate in a maha-mrityunjaya mantra japa offering for the health and well-being of Swami Veda Bharati.
In Rishikesh on February 17th, 2014, the Pandits at Swami Rama Sadhaka Grama will begin the 2,400,000 maha-mrityunjaya japa, followed by 240,000 fire offerings. This will be completed in two phases over a number of months.
For our part, we will introduce the beginning of the maha-mrityunjaya japa on Sunday, February 16th, at the 10am Sunday Sadhana gathering. We invite you to either attend this special satsang or begin your own sankalpa for mantra recitation at home.
We ask that you do a minimum of 11 repetitions of the mantra each day, or, you can do any number of repetitions you wish. Please continue with this number for the next 111 days.
Then on Sunday, June 1, 2014 we will formally end the japa with a havan at our Sunday Sadhana satsang. Also, this day will be devoted to a twelve-hour maha-mrityunjaya akhanda japa.
Please let the TMC office know that you are participating in this special maha-mrityunjaya japa for Swami Veda (612-379-2386). Further updates will be made available.
Yours in service of the Lineage,
Swami Ritavan Bharati
Michael Smith
Jim Nelson
*****
Disclaimer: The contents of this article are of sole responsibility of the author(s). The journal PROMETHEUS will not be responsible for any inaccurate or incorrect statement in this article.
www.meaus.com contains copyrighted material the use of which has not always been specifically authorized by the copyright owner. We are making such material available to our readers under the provisions of "fair use" in an effort to advance a better understanding of political, economic and social issues. The material on this site is distributed without profit to those who have expressed a prior interest in receiving it for research and educational purposes. If you wish to use copyrighted material for purposes other than "fair use" you must request permission from the copyright owner.
For media enquiries: info@meaus.com
Copyright 2014 Prometheus
PROMETHEUS, Internet Bulletin for Art, News, Politics and Science, Nr. 198, February 2014