Home
|
Prometheus Nr. 18
8
|
Alexander Order
---
Iranian arts to go under hammer in London Sotheby's
"Arts of the Islamic World" sale will be held on April 24, 2013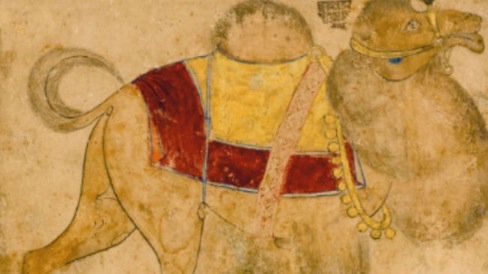 London/New York (mea) A collection of Iranian miniatures and calligraphy along with many other works of art is slated to go under the hammer at the Sotheby's auction house in London. Established in 1744 in London, Sotheby's is a multinational corporation which is considered as one of the world's largest auctioneers of fine and decorative art, jewelry, and collectibles.
The auction titled "Arts of the Islamic World" is slated to span a rare concertina-form album of Persian miniatures and calligraphy (Muraqqa') of 16th-19th century.
The Persian treasure has been preserved until now in a European private collection.
The event will also present numerous pieces of art from the wide expanses under Islamic patronage over the past thirteen centuries.
The pieces belong to lands far apart, from the art of the Indian Deccan manifested in an exceptional painting of Sultan Ibrahim Adil Khan II of Bijapour to a superb group of Iznik ceramics which represents the art of Ottoman, Turkey.
"Arts of the Islamic World" sale will be held on April 24, 2013 at London Sotheby's.
Disclaimer: The contents of this article are of sole responsibility of the author(s). The journal PROMETHEUS will not be responsible for any inaccurate or incorrect statement in this article.
www.meaus.com contains copyrighted material the use of which has not always been specifically authorized by the copyright owner. We are making such material available to our readers under the provisions of "fair use" in an effort to advance a better understanding of political, economic and social issues. The material on this site is distributed without profit to those who have expressed a prior interest in receiving it for research and educational purposes. If you wish to use copyrighted material for purposes other than "fair use" you must request permission from the copyright owner.
For media enquiries: info@meaus.com
Copyright 2013 Prometheus
PROMETHEUS, Internet Bulletin for Art, News, Politics and Science, Nr. 188, April 2013