---
London will bring down Obama, for Michael Bloomberg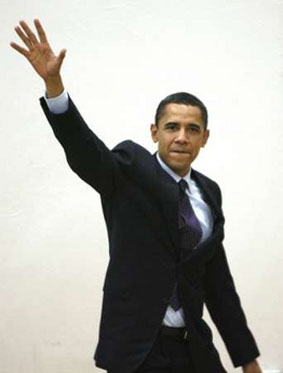 Being set up for a fall: Barack Obama. London will bring down Obama, and pave the way for New York's Mayor Bloomberg--despite his claims that he is "not running."
Washington (EIRNS) Do not be bamboozled by the Bloomberg non-announcement on February 28, 2008 that he is "not running" for President. Look at the reality and hold it up against what Lyndon LaRouche has been saying for months. The financial system is already collapsed. It is doomed&emdash;this year. And under these circumstances, the London crowd, and their Wall Street allies have designated Felix Rohatyn's favorite fascist, New York City Mayor Michael Bloomberg, as their man to be installed in power in Washington in 2008. When everyone was touting Rudy Giuliani as the GOP top choice for the Presidential nomination, LaRouche declared the Giuliani candidacy dead in the water.
Giuliani was built up to be shot down, and take down several other contenders with him. Now Barack Obama is being set up by the same people to follow in Giuliani's steps.
Over the past week, the real news is that London has launched its attack on Barack Obama, through a series of news stories, typified by the February 26, 2008 London Times story by James Bone and Dominic Kennedy, headlined "Mansion 'Mistake' Piles the Pressure on Barack Obama." London, typified by Times owner Rupert Murdoch, has the file on Obama, and they have signaled that they are ready to pull the plug on him&emdash;but only after Obama has completed his final assignment--the elimination of Hillary Clinton from the Democratic Party Presidential race. Then, all hell will break loose. The London-led attack on Obama, which has been telegraphed, but not yet launched, is the key to getting Rohatyn's favorite candidate Bloomberg in. London has everything it needs to pull the trap door on Obama.
The February 26, 2008 London Times story focused on Obama's relationship with indicted Chicago businessman Tony Rezko, and Anglo-Iraqi billionaire Nadhmi Auchi. Auchi, one of the wealthiest men in England, has been a business partner of Rezko since 2003, and between April 2005 and April 2007, loaned Rezko at least $18 million. The first of those loans, for $3.5 million, was, according to the London Times, made on April 28, 2005, just weeks before Rezko's June 15, 2005 joint real estate purchase with Sen. Obama. "The money transfer," the Times wrote, "raises the question of whether funds from Nadhmi Auchi, one of Britain's wealthiest men, helped Mr Obama buy his mock Georgian mansion in Chicago. A company related to Mr Auchi, who has a conviction for corruption in France, registered the loan to Mr Obama's bagman Antoin 'Tony' Rezko on May 23, 2005. Mr Auchi says the loan, through a Panamanian company, Fintrade Services SA, was for $3.5 million. Three weeks later, Mr Obama bought a house on the city's South Side while Mr Rezko's wife bought the garden plot next door from the same seller on the same day, June 15."
Tony Rezko is scheduled to go on trial on March 3, 2008 on a range of corruption charges, implicating prominent Illinois politicians. Barack Obama's name will come up during the trial, and the scandal will continue to grow in intensity. London's use for Barack Obama only goes so far as to destroy Hillary Clinton. Should he succeed in that mission, he is next--whether he and his top campaign advisors know it or not.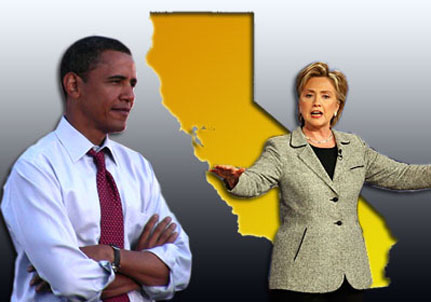 London's use for Barack Obama only goes so far as to destroy Hillary Clinton.
This is the political story of the day. London will bring down Obama, and pave the way for New York's Mayor Bloomberg&emdash;despite his claims that he is "not running." John McCain, the purported Republican frontrunner for the nomination, is already showing severe signs of strain. He may not make it to November. There is no certainty whatsoever in the current electoral process, LaRouche warned.
About the only thing that is certain is that the current post-Bretton Woods financial system is finished. Between now and election day in November, the financial crash will accelerate, through a series of shocks to the system. The United States will be a very different place by the time the nominating conventions occur and the vote is cast. And if fascist SOBs like Felix Rohatyn and George Shultz are allowed to have their way, their new Mussolini, Michael Bloomberg, will be in. And if that happens, one of the people who can be blamed for the treachery is Rohatyn's pawn, Nancy Pelosi, who has played a filthy role, in setting up her own party, as well as the nation, for a fascist hell.
© 2008 EIRNS
PROMETHEUS, Internet Bulletin - News, Politics, Art and Science. Nr. 129, March 2008