---
GALLERY OF THE BEAUTIFUL:
Arno Breker "Aufschauende"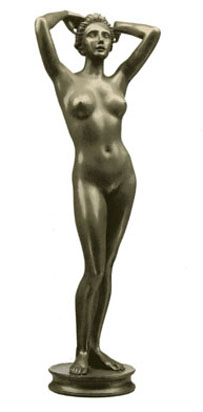 Paris/Berlin/New York (bpb) This "Gallery of the Beautiful" presents masterworks of Art for collectors and art-lovers of our time.
Photo: Marco/Bonn
This fine bronze "Aufschauende" by Arno Breker is one of the sculptures of the Classical Tradition, which the master created in 1981. Height 59 centimeters. Learn more about this fascinating sculpture, produced in a limited Edition, which is illustrated in the catalogue ARNO BREKER available with price list at Marco-VG@gmx.de (in Europe) and info@meaus.com (in the United States and Canada).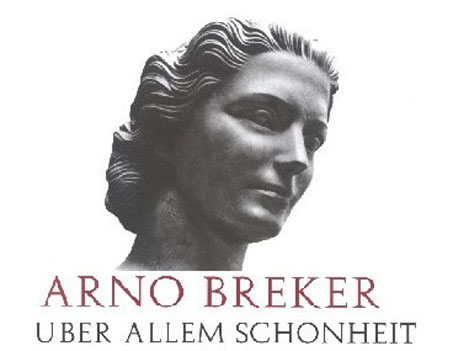 Front cover of the Catalogue with limited edition art-works by Arno Breker for sale.
Please contact us and visit our website at www.museum-arno-breker.org
© PROMETHEUS 128/2008
PROMETHEUS, Internet Bulletin - News, Politics, Art and Science. Nr. 128, February 2008