---
GALLERY OF THE BEAUTIFUL: Jean Cocteau--Tete Orphee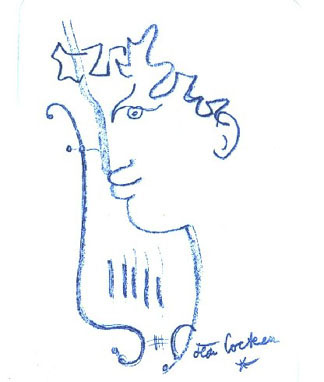 Jean Cocteau: Young Orpheus. Original-Etching
© JC-Archive
Paris/Berlin/New York (bpb) This "Gallery of the Beautiful" presents masterworks of Art for collectors and art-lovers.
This great original etching "Yong Orpheus" shows a portrait of this fascinating mythological figure. The model for this work was Cocteau's friend, the famous French actor Jean Marais in his young age.
The motif of Orphéo was a life-long symbol of Cocteau (1889-1963). The French poet, novelist, dramatist, designer and filmmaker was a friend of Pablo Picasso, Edith Piaf, Victor Hugo, Arno Breker and many others of his époque. He is an outstanding, world-wide known artist.
The etching "Orpheus" is printed on Arches paper in a limited edition. Size 255 x 170 mm.
The etching is signed in plate, and in addition sign-stamped by the Atelier Cocteau.
This fascinating work is reproduced in the color-catalogue COCTEAU, available with price list at Marco-VG@gmx.de (in Europe) and info@meaus.com (in USA and Canada)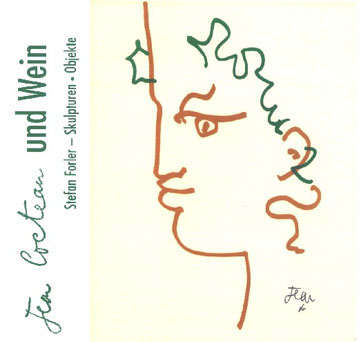 The front cover of the color catalog COCTEAU, with limited edition art-works by Jean Cocteau, which are available for sale. You can order this catalogue from us.
© PROMETHEUS 128/2008
PROMETHEUS, Internet Bulletin - News, Politics, Art and Science. Nr. 128, February 2008