---
A collection of poems from Iran
Themes deal with love, solitude, freedom, sympathy & mysticism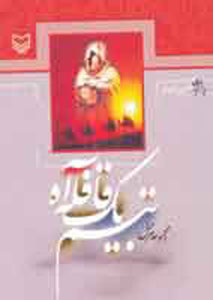 'Smile of a Caravan of Sigh', a new collection of poems from Iran.
A collection of poems titled 'Smile of a Caravan of Sigh', produced by the Art Bureau's Literary Creation Center, has been published for the first time by Soureh-Mehr Publications.
The 388-page book was compiled by Akbar Behdarvand. It contains a wealth of poems by Hossein Ahi, Seyyed Karim Amiri Firouzkouhi, Seyyed Ziaeddin Shafiei, Hossein Monzavi, Sirous Shamisa, Mohammad Ali Mojahedi, Nasser Feiz,Mohammad Ali Naseh and Imam Khomeini.
Themes deal with love, solitude, freedom, sympathy, suffering, prayer, devotion and pride. The collection focuses on Imam Khomeini's mystical poems, including 'Anticipation', 'Love Healer' and 'The Friend's Lips'.
© PROMETHEUS 120/2007
PROMETHEUS, Internet Bulletin - News, Politics, Art and Science. Nr. 120, June 2007