Home | Alexander Order | Latest News
---
New Mozart Works Discovered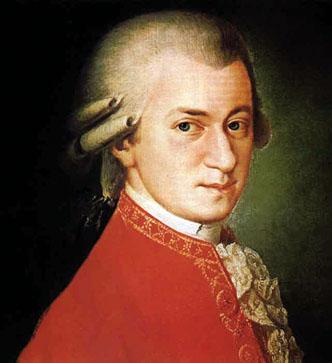 The Austrian composer Wolfgang Amadeus Mozart.
Salzburg/New York (mea) The International Mozarteum Foundation in Salzburg, Austria, announced that it had discovered two new works by Mozart. The foundation had "identified two works, which have long been in the possession of the Foundation, as compositions of the young Wolfgang Amadeus Mozart."
Details of the two pieces written for the piano will be revealed at a press conference on August 2, 2009.
The International Mozarteum Foundation was founded as a non-profit organization in 1880 to focus on the life and work of Mozart by holding concerts, running museums and promoting research regarding the composer.
Mozart was born in Salzburg in 1756 and died in Vienna in 1791 at the age of 35. He began playing piano at an early age and was composing from the age of five. He went on to write more than 600 works, and became one of the most prolific classical composers.
It is not the first time in recent years that works by Mozart have resurfaced. Last year, a library in Nantes in western France said that it had discovered that a musical score by Mozart that had been donated by a private collector at the end of the 19th century was an original, rather than a copy as previously thought.
© PROMETHEUS 146/2009
PROMETHEUS, Internet Bulletin - News, Politics, Art and Science. Nr. 146, August 2009