Home | Alexander Order | Latest News
---
New Book on Space Visionary Krafft Ehricke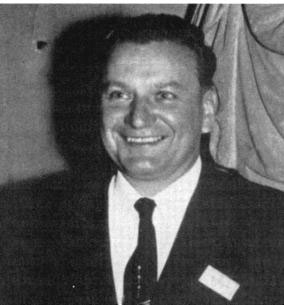 The German space travel scientist Krafft Ehricke. He was one of the German space pioneers who came to the United States with the legendary Wernher von Braun after World War II. This was the beginning of the US space program.
A biography of space visionary Krafft Ehricke (1917-1984), which includes reprints of his most important works, was published in February by Apogee. Written by 21st Century Science & Technology Associate Editor Marsha Freeman, the book includes a foreword by Apollo 17 astronaut Harrison Schmitt, an 80-page biography of Ehricke, and 150 pages of reprints of some of Ehricke's seminal works, which have been unavailable to the public since Ehricke died.
Ehricke was one of the German space pioneers who came to the United States after World War II. He was a collaborator of the Fusion Energy Foundation and board member of the Schiller Institute. In the early 1980s, he and Schiller Chairman Helga Zepp-LaRouche campaigned for nuclear power against the green movement in Germany, which was using terrorism to try to stop nuclear technology.
A space enthusiast from the age of 12, Ehricke laid out the philosophical basis for space exploration in 1957, proposing that there are no limits to growth because there are no limits to man's creativity. He believed that space exploration would "open the Age of Reason" for mankind. Ehricke battled the zero growthers throughout the 1970s, countering their pessimism with his "extraterrestrial imperative," to develop the Moon, creating a "new open world for mankind."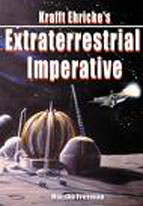 The book, Krafft Ehricke's Extraterrestrial Imperative, retails for $27.95 and can be purchased in bookstores or from the Apogee website, www.apogeebooks.com
© PROMETHEUS 146/2009
PROMETHEUS, Internet Bulletin - News, Politics, Art and Science. Nr. 146, August 2009